It was nice to sleep on something flat where it was quiet rather than a reclined seat on a noisy train. As usual, when in the outdoors, the sun comes up sooner than one wants. Soon enough the sun was up and we were out of our tents. In the background on the ridge sits the Tooth of Time. We will be up there towards the end of our trek.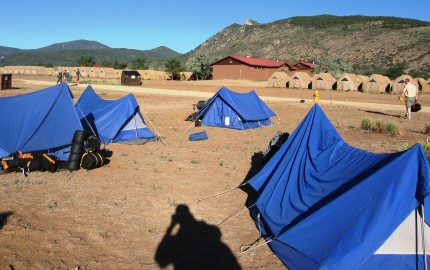 We then went to breakfast and were one of the first groups there. You can see that we were bright eyed and bushy tailed for the new day. Due to not having a ranger yet we were one of the last ones to go in for breakfast.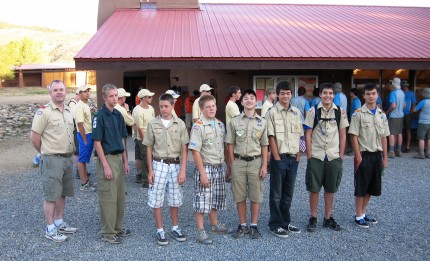 We then met our ranger and planned out our day. We had to get the tents for the trek as well as the other gear that Philmont was going to provide. The Crew Leader and I had to visit Logistics to get a rundown on our trek. Things like where water was available, how much we should have with us and some other safety issues. We also had to make sure there was time for our 2:00 tour of the Villa Philmonte. Soon enough it was lunch time.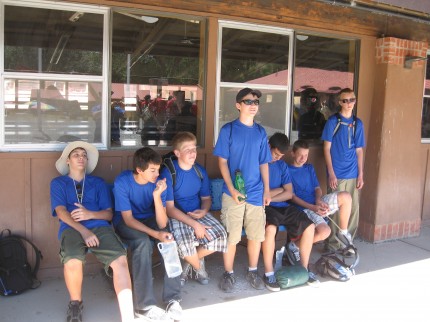 We also had to get the official Philmont photo. The one that they use to identify us for Search and Rescue.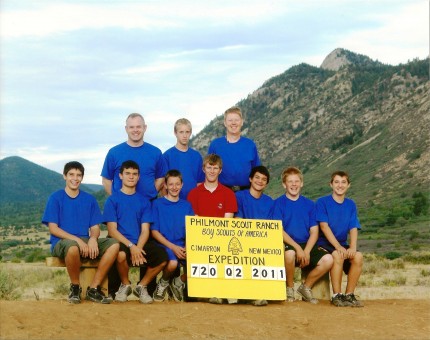 After lunch we picked up our tents and gear. Or should I say, we waited so that we could be first in line.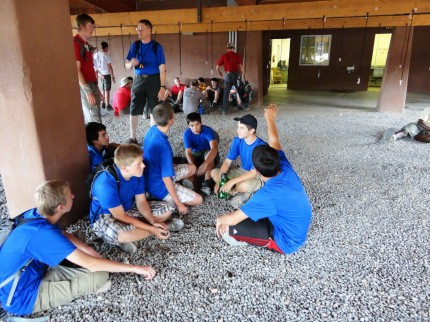 Then it was off the Villa Philmonte. There is a document from New Mexico Architecture that has lots of great information available on the Villa Phimonte
While at the Villa Philmonte we noticed deer just lounging about on the grounds.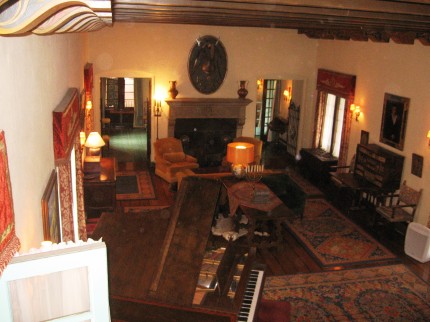 After the tour we continued getting ready. There were things that we needed to leave behind and things we needed to get. Extra water containers were purchased from the Tooth of Time Traders. Smellables that were not needed were to be left behind.
At 7:00 most everyone at Philmont went to church. There were services for Catholic, Jewish, Protestant and L.D.S faiths. A scout is reverent.
We also had the opening campfire which was good. After trying to put together all the final preparations, we got to bed somewhat late. But that is how it goes sometimes.
---
related post