It is that time in my life where I get to be taken out to dinner for my birthday. We do not want to burden the children with the cost of dinner so we do everything we can to make sure we get the check. We talked to the restaurant and made sure that the check was going to us. We ordered a whole desert for just over forty bucks via the takeout menu that normally goes for about eight bucks a slice. We thought we were prepared.
We finished dinner and out came desert with a candle in it. The children were surprised that we were having desert because I almost never get desert in a restaurant.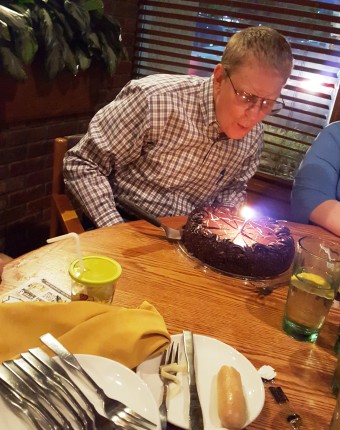 It was good and I was not the only one to enjoy desert. It was also difficult to get her picture. Something about the chocolate in the desert.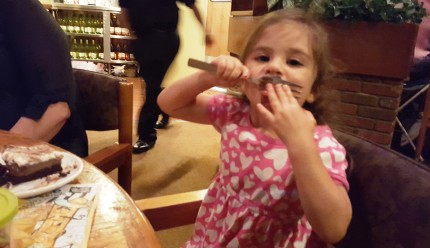 The check came and it was given to us a planned. However, Eric grabbed the the waiter and gave him his card. This was his first time to purchase birthday dinner for dad. In the past, Emily has usually finagled a way to get the check. I had looked at the check and knew the surprise that he had coming. Yes, birthday dinner for dad was more than $200.00 with the tip. The shocked look on Eric's face was priceless. A note to my children, Thank You for dinner. I had fun.
---
related post