I do not know about beating the heat because it was rather warm. Of course we started early and were at the Two Trees trailhead before seven. The other advantage is we start hiking up the trail on the west side of the mountain which is shaded early in the morning.
As it has been so hot and dry I was surprised to find a patch of green among the brown grass. Of course we did get a little rain that helped green things up. However, overall things are dry and brown.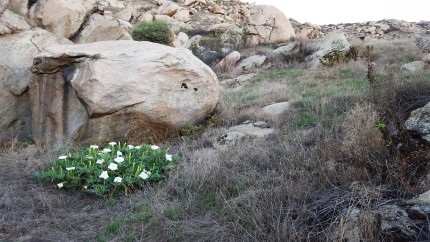 When I stepped closer to get a picture of the flowers I noticed one of the flowers had a spider on it. You can always click a picture to make it bigger.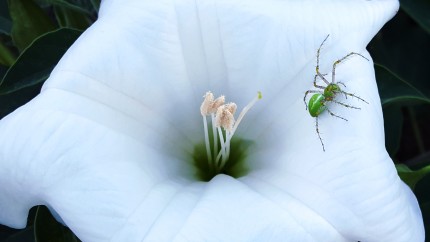 We continued hiking up the trail. Of course, todays hike also served the purpose of getting Stanley, Emily's dog out of the yard and on a walk.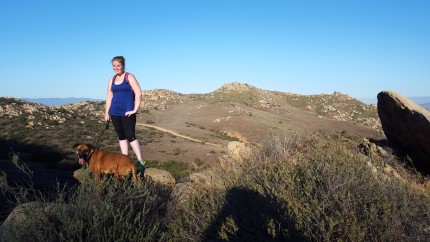 It was a nice hike and we headed down the trail as it wad getting hot. Crazy thing was as we were going down people were headed up. So was the temperature.
---
related post