I went for a morning hike with Elizabeth. It was her first time to Box Springs Mountain Park. Then again, it was my first time carrying her up the Two Trees trail on my back. We stopped at the picnic tables and had something to eat and drink. We then continued up the Spring Trail where she felt like she was leaning out to look at where we were going.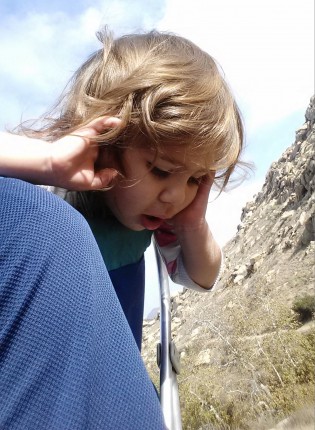 We continued up the SPring Trail where I took her picture. Rather than smile, she wanted to play peek-a-boo which made photography a little difficult.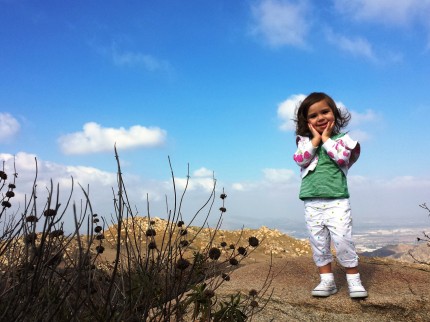 Once we got back to the road I asked if she wanted to go further or go home. She said home so that is where we headed. As we were on the trail it was now warm enough that the lizards were out sunning themselves on rocks. We say big lizards and even more little lizards.
We continued on to home and were there for least for an hour then it was off to Costco. She fell a sleep on the way there, slept the entire time there and on the way home. Nothing like checking out at the check out.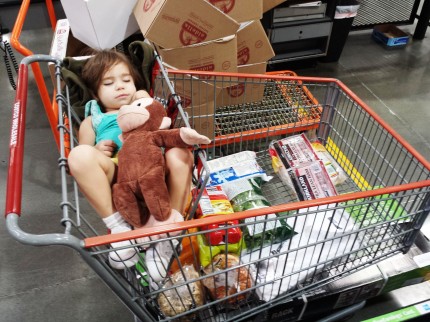 Of course, once she woke up she was full of energy. Overall, we had a great day.
---
related post