Today we got off to a good start down I-40 and headed to the Petrified Forest National Park. We started from the North side of the park and headed South. Our first stop was the Badlands and the Painted Desert Inn. There was a gentleman on vacation proudly wearing a t-shirt from a troop in his hometown that took our picture.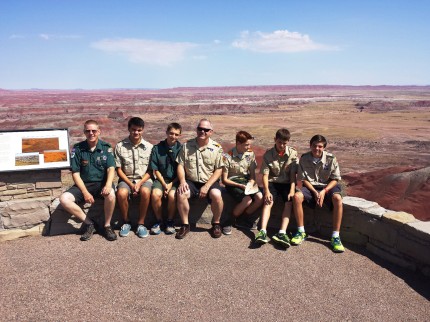 At the Inn, there was a bonus, a geocache. We found the geocache and prepared to tour the rest of the park. We then stopped at Jasper Forest to look around.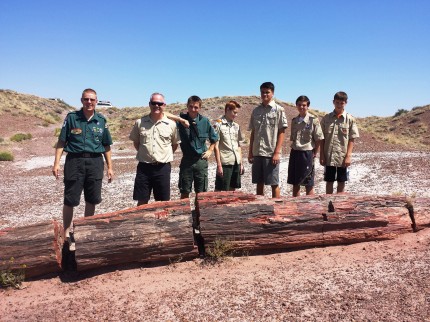 We headed further south to the Rainbow Forest Museum. There was lots of information there as well as skeletons of prehistoric creatures. After looking around we ask the quickest way to get going east and were told, take State Route 180 to Holbrook and then head east on Interstate 40. Had we known, we would have entered from the south side and traveled to the north side and just got on I-40.
We continued or journey to Galup New Mexico. While looking for a place to eat we came up with the West End Donut and Deli from reviews on Yelp. The sandwiches were great. We even grabbed a dozen doughnuts to go.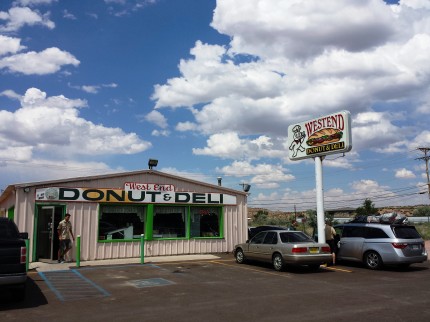 We continued our journey all the way to Cimarron New Mexico and our resting place for the night, the Ponil Campground. It was dark and late so the tents went up and we went to sleep quickly.
---
related post