We woke up to some blue sky which was good as it had rained a little overnight.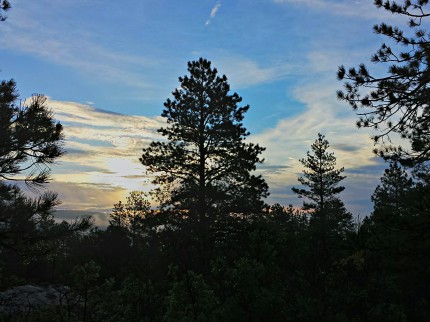 We finished up more training and prepared to travel to Harlan. Things were damp like the dining fly and our tents.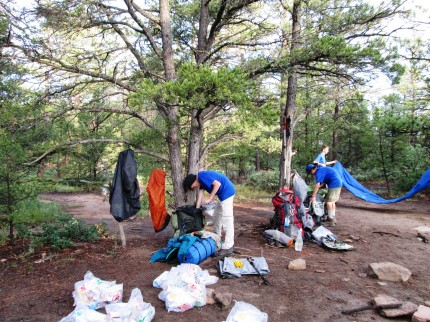 Once on the trail, we were back at the Vaca meadow where we got a picture of the group. The blue sky began to disappear.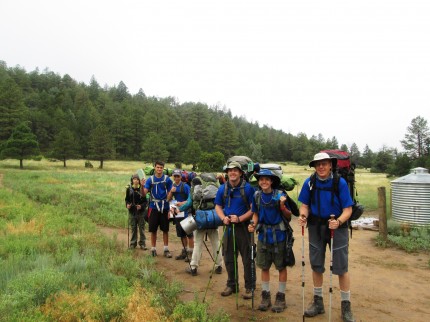 At Harlan we received our "porch talk" and then waited for our time to reload 12ga shotgun shells and then shoot at clay pigeons.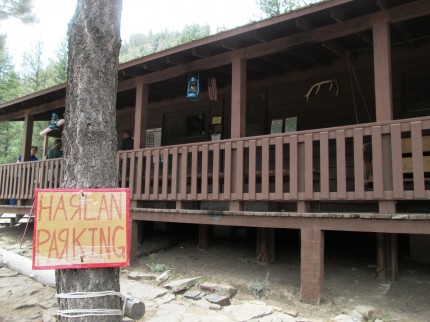 As we waited, some played cards and other chased the wildlife, or should I say domesticated wildlife types.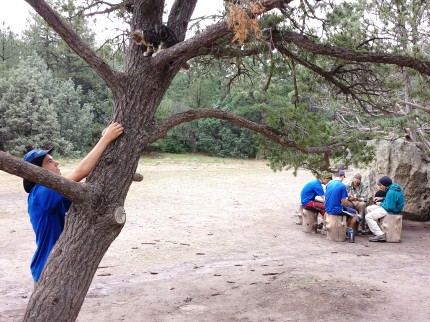 We then went to the reloading shed where we reloaded 12gs shotgun shell that we would use in shooting at clay pigeons. Then there is the gun safety talk going over gun safety. Once all that is complete it is down to the range to shoot at those bright orange clay pigeons.
We then made our way back to the staff cabin to pick up our backpacks and prepare lunch. The sky looked a little threatening and there was some rain so we set up our dining fly to keep our packs dry as we all put on our rain gear. We got the stove started and a pot of water set on top to heat up to boiling so that we could prepare our dinner for lunch as there was no water at our next camp.
The lightning and thunder was in the distance, however, it got closer. It was getting closer so we assumed the lightning position, kneeling down or squatting and keeping our heads low. The lightning only got closer. It was to the point you could not count between the flash of the lightning and the sound of the thunder. However, for the 40 plus minutes we were in the lightning position, the water came to a boil so that we could prepare dinner for lunch.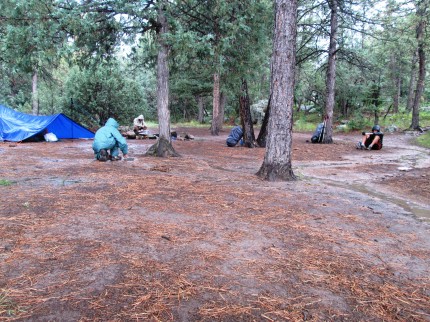 After lunch we packed up and headed for Deer Lake. There was still off and on rain coming down. The trail up to Deer Lake was a bit muddy. Then there was the road as the last part of the trail has not been complete. This road is steep. It also had water flowing down it. It was most efficacious to walk where you could see the stones peering through the mud rather than walking on the mud. As you would expect, walking up a steep muddy road also includes sliding down with each step.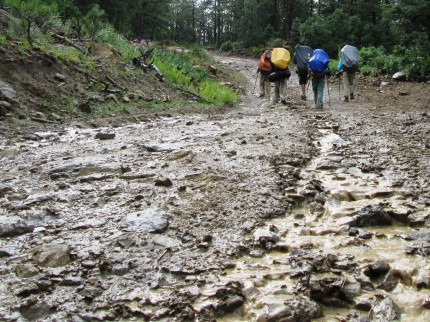 Once we got close to Deer Lake, we could see that there were plenty of clouds in the sky and there was no indication of when they would move on from the area.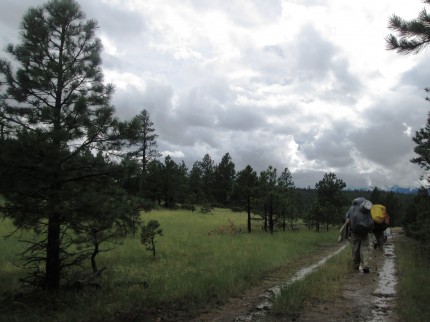 Later in the evening, the rain stopped for a while. There were plenty of clouds still in the sky so we had no indication of how long not having rain would last.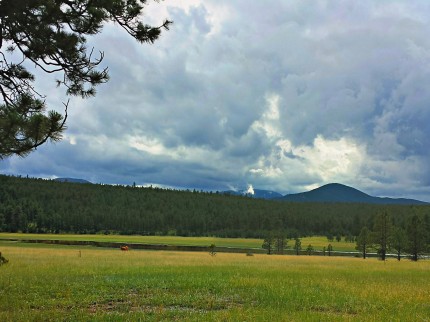 We had the opportunity to eat our lunch for dinner. It was tuna fish and saltine crackers along with some other things. Many of us were hungry and no problem eating the tuna. One young man opened his tuna to try it and gagged and intimated that he was going to have a physiological reaction that included hurling the small piece of tuna and anything else he ate today into the atmosphere.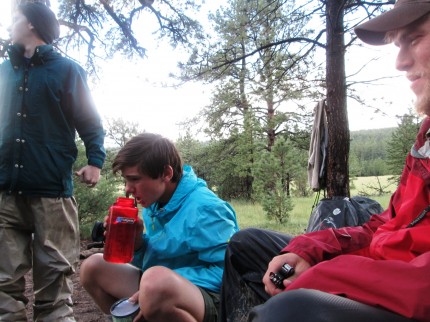 We had been concerned because some of the young men were not eating enough calories. You can be picky eaters at home because there is other things you can find around the house to eat. In the wilderness, you eat what you have because you need it. A couple of us finished up the tuna so we would not have to pack around an open can of tuna. That would get real disgusting.
Dinner went well and Chris, our ranger brought out a pound cake and icing for us to eat. I was thinking that if you ate your tuna, you should be able to have some. That was just me. Everyone had some of the pound cake. We then cleaned up and finished anything we needed to before we hung the last bear bag with anything that had a smell that a bear may be interested in.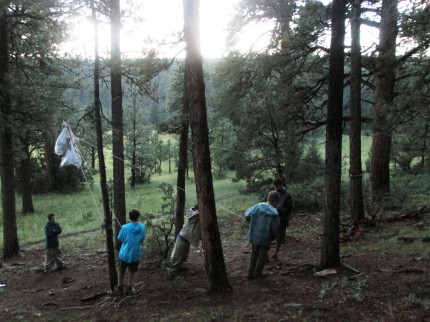 It rained late into the night and we really did not know what we would be in for the next day. As for a miracle for the day, there was enough time without rain to get things done. Everything seemed to fall into place.
As for the flora and fauna, I took several pictures. Many of them were not in good focus. However, for today we have wooly mullen or "cowboy toilet paper."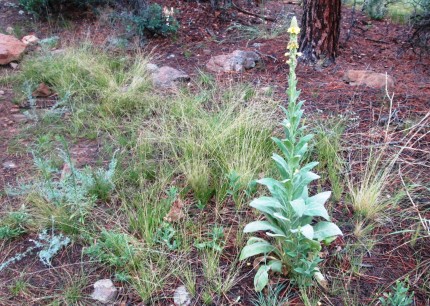 ---
related post