Today was the July Operation On-Target where scouts climb or drive to peaks and see if they can send mirror flashes from peak to peak. that the scouts do every year. The peak I usually climb to is Mt. San Gorgonio.
It was a great day for a hike to the top of San Gorgonio from Fish Creek Saddle where we sent the night. A little light drizzle now and then kept the air cool. The clouds kept the sun off us as well.
Upon our arrival to the peak, we signed the register and took the obligatory picture of each other while standing on the peak. We then moved to the west where we could sit down and be comfortable while sending flashes to other peaks. Upon our arrival the wind picked up with some moderately heavy rain. It was then into all layers covered by rain gear. We were questioning if we were going to be able to use the sun to flash anyone.
Within 20 the rain went away so we ate lunch and waited for the small blue patches of open sky to the east to blow over us so that we could get some sun. We watched as the rain moved west raining on the groups at Keller Peak, Box Springs Mountain and Baden Powell. We got setup and started looking south.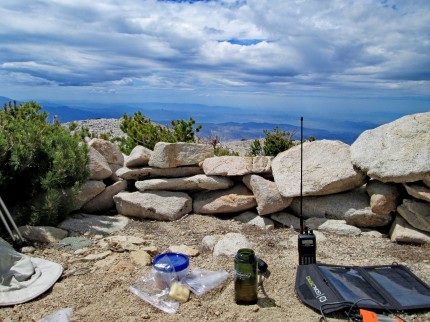 While waiting we were able to receive flashes from Palomar which is 51 miles away from Mt. San Gorgonio. Unless you can pick out the pixel in the small version of the picture you will need to click on the picture to make it bigger.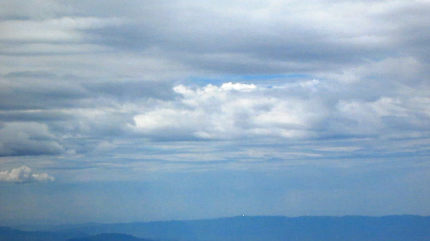 We finally got enough of a patch of blue sky to signal Palomar so we grabbed the mirror and sent some photons their direction.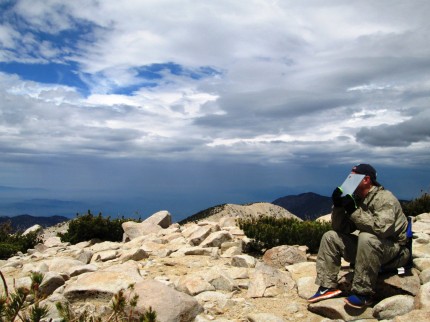 There is a video of the flash from Mt. San Gorgonio that we sent to Palomar. It is difficult to see unless you view it in full screen.
As for the trip up to Fish Creek Saddle last night, there was a good selection of flowers along the path. Any report would not be complete without that.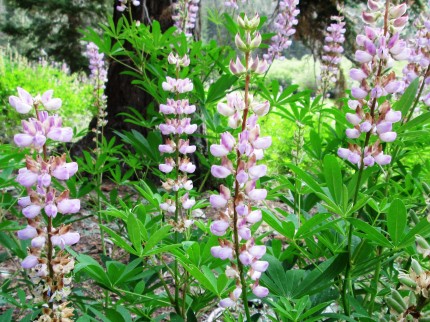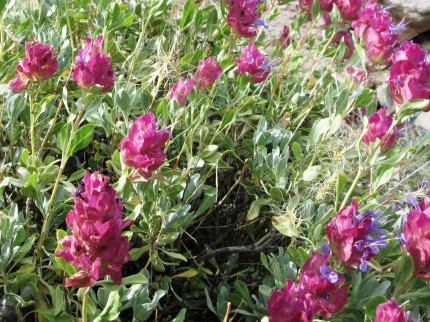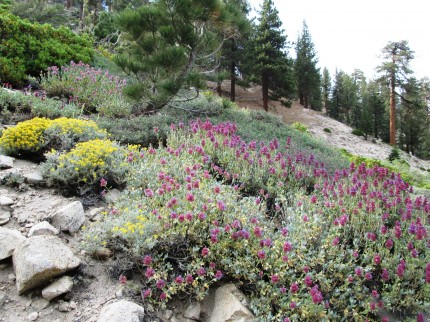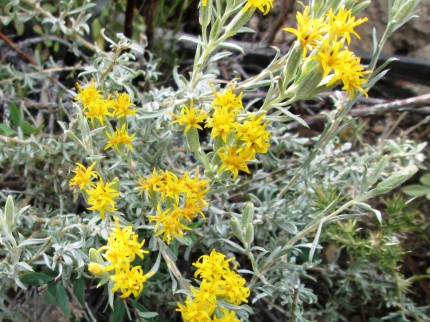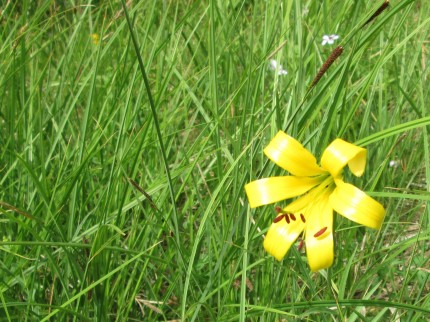 There was also more to see on the way up to the peak.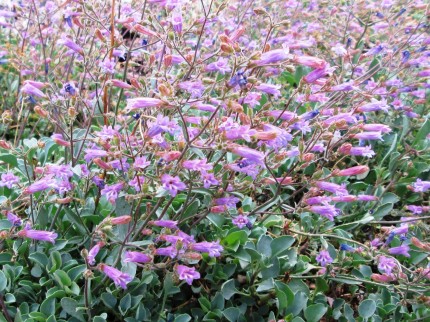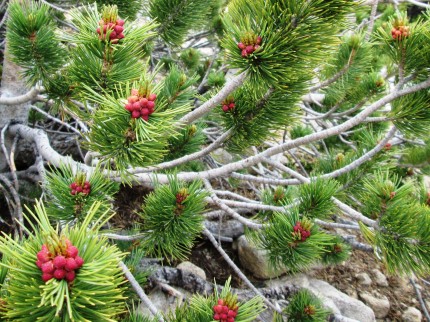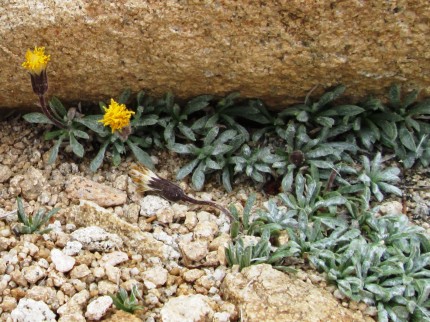 Of course there is more to look at than the flora.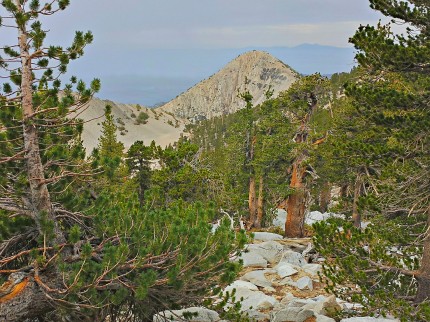 We made our way back down the mountain to Fish Creek Saddle to pick up our backpacks in fairly good time. The trip back to the trailhead this afternoon was pleasant. The clouds were fluffy and the sun was bright. We arrived at the Fish Creek Trailhead about 5 and headed home. Just another 26 hour adventure.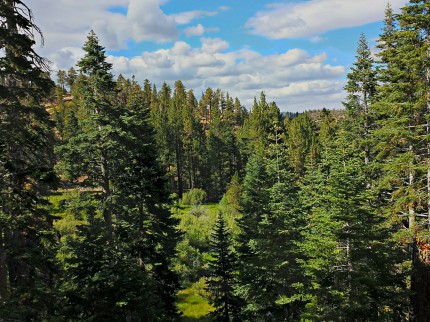 ---
related post