Tonight was the Graduation for Beaumont High School in Southern California. Jacob, our youngest in now officially graduated from high school. The school sits in an area between Mt San Gorgonio as seen as a grey rocky peak in the left side of the photo with an elevation of 11,503 feet.
And Mt San Jacinto which sits between the goalposts in this photo with an elevation of 10,833 feet.
As I sat waiting for things to begin, I thought, I climbed to the top of Mt San Jacinto twice last month. I also thought about the climb to the top of Mt San Gorgonio planned for July. Not everything is easy in life. I wondered if the graduates sitting on the field had thoughts of what mountains the may be climbing in the future as they worked their way through more school and life.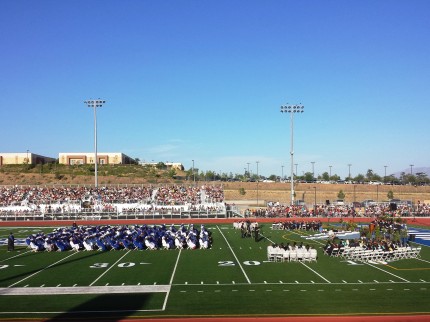 Without anymore to say, lets just say most all of them had big smiles and were glad to be done with high school. What lies ahead of them is a life of wonder, amazement and the occasional trek up the mountains of life.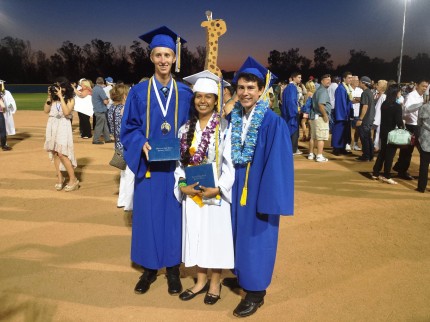 We will have to see how this one does in his trek called life. Eric, the older brother who has a job says, "You graduate then there is taxes." Yes, life is taxing. but there is no reason not to smile and do your best.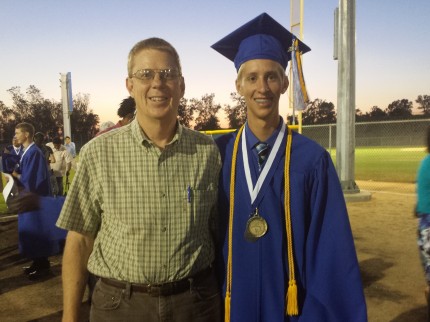 ---
related post