Today we hiked up the Forsee Creek Trail to Jackstraw Springs. There were several wildflowers blooming along the way. We tried to take pictures. However, the plant seems to always be in focus and the wildflower standing above the plant is out of focus. There always seems to be some type of challenge in life. Perhaps I need to save for a better camera for wildflowers.
As for the hike it was a great day for a hike. We saw some new flowers that I had not seen before. One is the Corallorhiza maculata or spotted coralroot. This is one of those plants that does not have chlorophyll so it lives by parasitizing the mycelium of fungi. The flowers have just barely started blooming.
FUrther up the trail we found some larger lupine. They look like Lupinus latifolius. There are several to choose from so I did my best to find a match.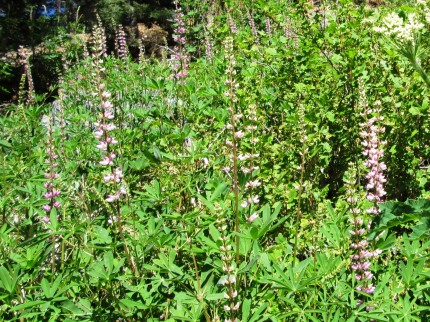 This is a picture taken by Jacob. It was intriguing to me as the oak tree in the center looks somewhat challenged in its ability to grow straight as compared to the large straight trunk of the pine tree to the right. Then again, oak trees usually branch out a bit and this one has about one way it can grow to get the light that it needs.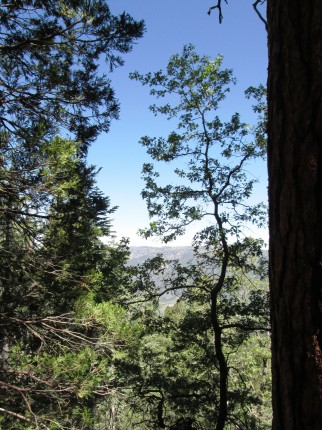 Then again, if you have plenty of sun and nothing around you to keep you out of enough sun, you can just grow and flower like crazy. That is how the Phlox diffusa or more commonly know as spreading phlox seemed to approach life.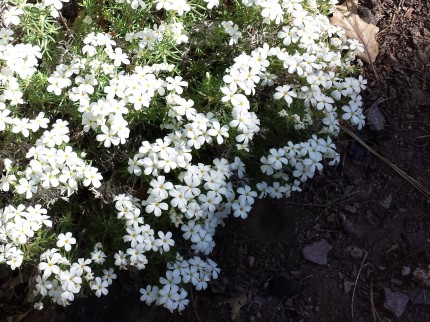 Then there are people. They like a little sun as well. On our way back down the trail, we stopped for a short break. Jacob found a nice rock to sit on and enjoy the view.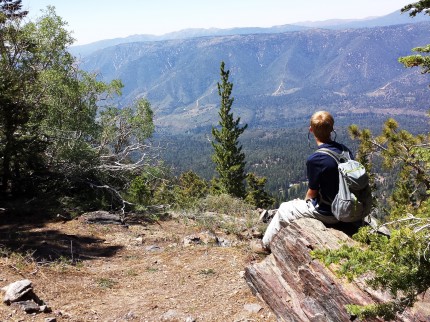 The hike was a great hike and I think everyone enjoyed it. In a couple of weeks we are headed back into the San Gorgonio Wilderness for an overnight backpacking trip. I am sure we will find more flowers, trees and rocks then.
---
related post