This weekend I had the opportunity to go on an overnight backpacking trip to Dry Lake with some youth. This was a first time backpacking trip for a couple of the youth. One of the challenges was three of the five young men weighing in at under 115 pounds. Dry Lake was dry and so was Lodgepole Springs. That created a slight logistics problem on how to efficiently get a lot of water to Dry Lake existed. We started with two to three liters of water for each of us.
We started out with a couple of liters of water per person. We moved at an acceptable pace making sure everyone was hydrated and packs and boots were adjusted and fitting right. Along the way there were wild flower blooms to see. Also the obligatory Leave No Trace lecture. In the past several years of teaching Leave No Trace, it seems that the young men are more aware and are better at following the Leave No Trace principals. Then again, it could be that one of my motto's helps, "If you drop food on the trail you Leave No Trace by eating it off the trail."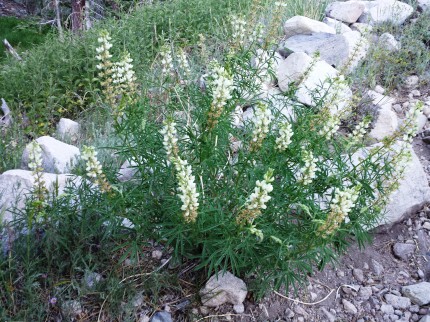 The one flower the boys know and identified on the side of the trail is what they call pokemon. It seems that pokemon is easier to say and remember than pestemon. However, they also said that it was pestemon after the pokemon declaration.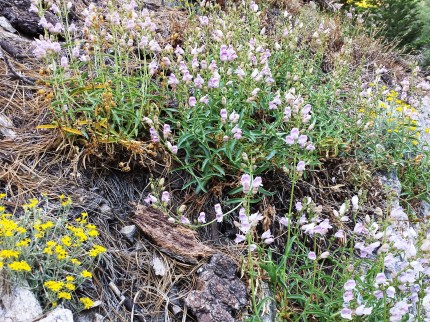 Once we got to the South Fork of the Santa Ana River, we filtered a lot of water, almost 4 gallons worth. We then began our trek towards Dry Lake with heavier packs. Everyone did well and before we knew it, we were close to our destination as the sun was still illuminating the mountains above us.
Dinner was cooking and tents were going up. Soon enough the dishes were done and everyone was turning in for the evening. A good nights sleep was had by most everyone. For may self, I slept well until the lights were turned on and a gaggle of birds started to sing. I was convinced to get up and enjoy the morning.
We cooked breakfast, ate and cleaned up camp. A couple of the young men were thinking that we should run down the hill to A&W immediately. We stated, the permission slip said that we return you at five this afternoon, so we are going to hang out here until we need to go.
We hiked over to Lodgepole Springs to that it was dry. A couple of boys looked closely and the report was, damp sand and a lot of bugs. We put to use a small tripod and got a group photo.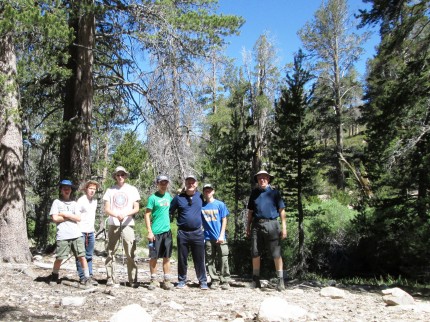 We headed to the other side of the spring and worked out way back to the south side of the lake doing a little map and compass work. We even drew a large clock face in the sand to demonstrate how to find north with a clock face and lining up a shadow with the hour hand. One of the boys pulled out his compass and said north is not the way 12 o'clock pointed on the clock face. We then had a discussion on true north and magnetic north. When asked what the magnetic declination was, one young man stated 12 degrees. He must have been listening on one of our previous hikes. Much to my pleasure, when accounting for the magnetic declination, 12 o,clock on the clock face was pretty darn close to true north.
In our travels we saw a deer in the middle of the lake bed. It appeared that it was looking for water. It is sad to think that there is wildlife around Dry Lake that is in need of water. Then again, on Saturday morning, a man walked up to us in the Dry Lake campground with his empty water container and asked were he could find water. Then we ran into hikers on the way down asking if there was water at Lodgepole Springs. As it looks, there will be a lot of wildlife and not so wildlife looking for water this summer.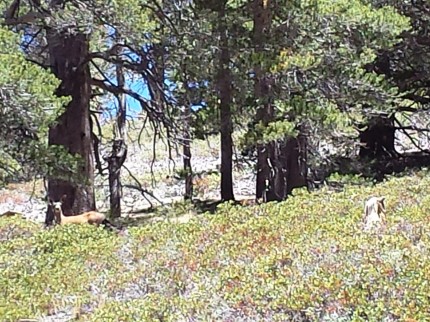 As for the trip down, we took a little extra time and got some pictures of the flowers.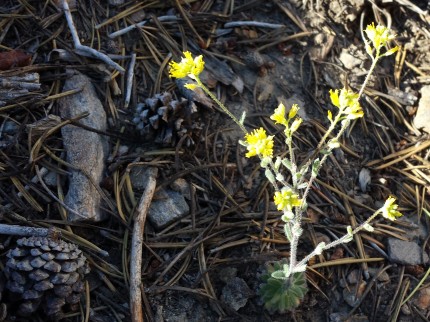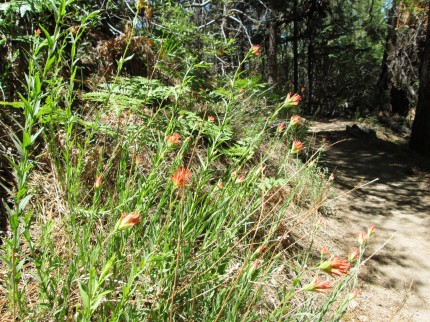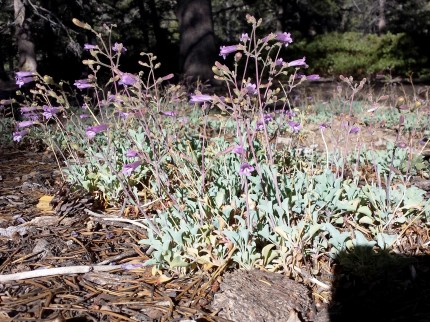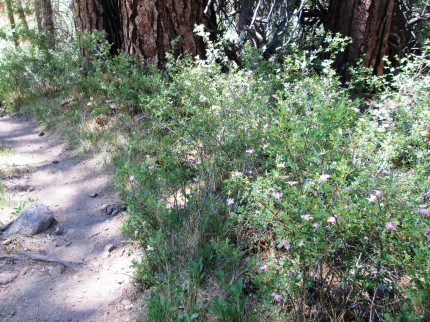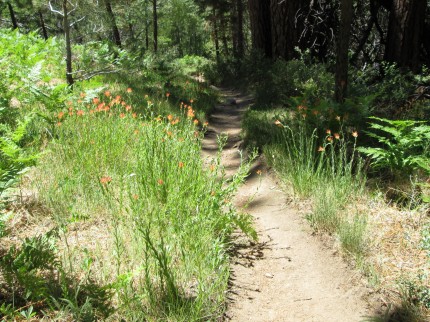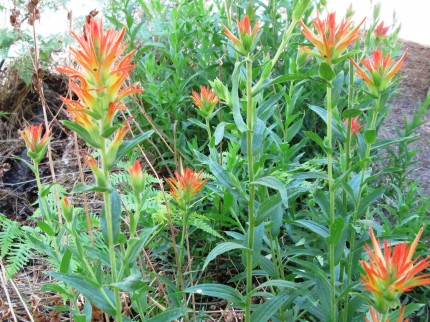 Overall it was a great trip. One of the young men that had never been backpacking before really enjoyed the trip. He wants to go on the next trip to Fish Creek Saddle overnight with a day hike to the top of Mt. San Gorgonio.
---
related post