Tonight Scott, my oldest son and I went hiking up the familiar Two Trees trail. We continued up the spring trail and while taking a quick break, Scott climbed out on some rocks. It looked like a good opportunity for a picture so I took one.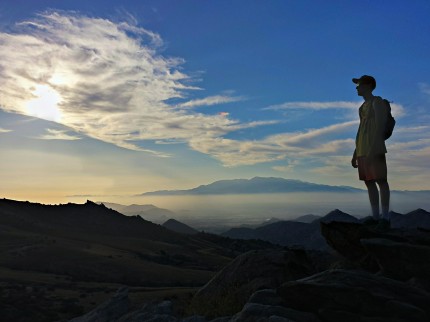 While out hiking back down the Two Trees trail, Scoot was in front. He was moving fairly quickly jumping from rock to rock in certain areas. Then he came to an abrupt stop. Count them, two, two reptiles in one frame. It is Mr. Snake and Mr. Lizard.
Overall it was a fun hike and was good that we got to spent a little time together.
---
related post