This evening started in the garden doing a little weeding, picking some zucchini and kale. Elizabeth pointed out the zucchini that was ready to be picked, as one of my plants has yellow zucchini and they are easy to see.
When it was time to wash the kale, Elizabeth was there for the water as opposed to the kale.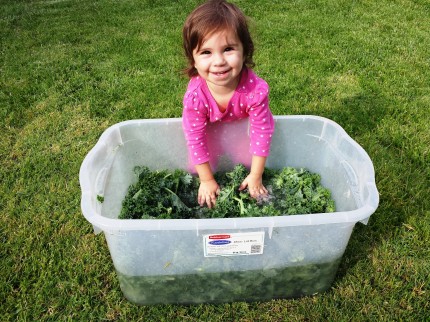 After getting the kale washed and into the refrigerator we decided a walk was in order. We headed for Mt. Rubidoux. We hiked up the dirt trails to the top where we stopped for a snack.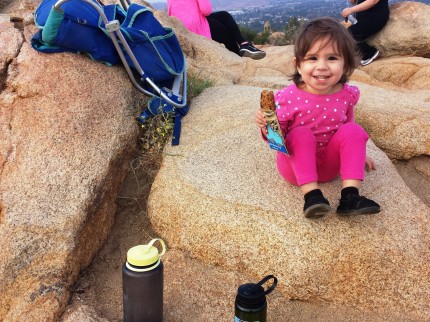 From there we looked around and got ready to walk down. We did take a few pictures before our decent.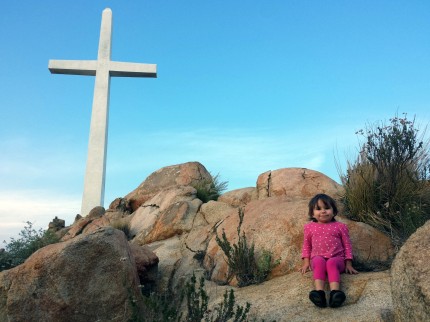 Elizabeth walked for about half a mile before I put her back in the backpack. She was not happy and she still wanted to be walking. However, I know that if we were to make it back the two and a half miles, we would need to travel faster than the pace of a 21 month old.
Overall, it was a great adventure. One that will happen again soon.
---
related post