Flora and Fauna is just a different way of spelling "plants and animals" with less letters. As for today's activities, it was another hike in the Box Springs Mountain Park. A couple of things caught my eye this evening. The first was the colors the seemed to be popping in one area. The pinks of the larger blooms along side the reds and yellows of the smaller blooms. One day I will research what the plants are.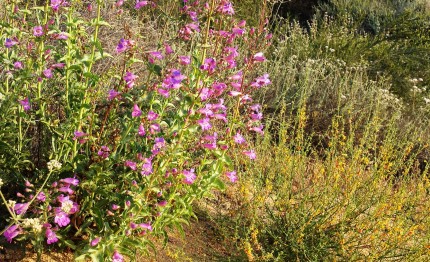 A little further down the trail I found what looks like a freeway daisy. Years ago, they planted daises all along the freeways in Southern California, hence the name Freeway Daisy. Why there is one in the side of a mountain miles from a freeway, I will probably never know.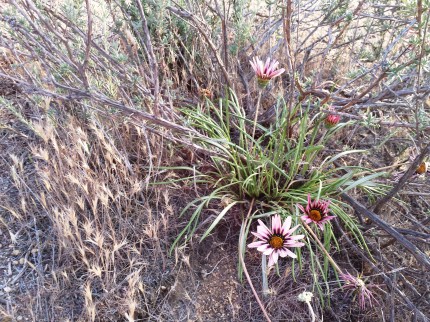 Of course, I have seen things that I would consider a little crazier. I have walked past this hole in the road several times. It is on a dirt road past a gate and gets very little traffic. It also is apparent that someone lives in the hole as the dirt is generally cleared in the opening of the hole. It is also a hole about 6 inches or more in diameter. If you click on the picture you can see the footprints to compare to the hole size.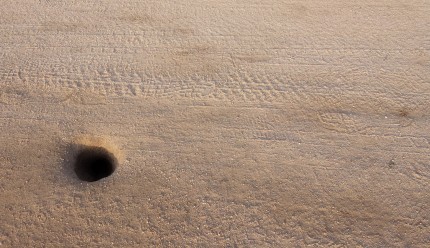 So the indication would be that there may be some fauna in that hole. The real question is, is it fuzzy like a ground squirrel or not fuzzy like a snake?
---
related post