As anticipated, it was in the 90's today, 92 to be exact. I wanted to go hiking, but it is was hot outside. I decided to wait until about an hour before sunset knowing it would be a little dark on the way back down the trail.
One of the first things I noticed is that the plants were a little dryer. Additionally, I saw a lot more reptile life. One snake and countless lizards as the day was coming to an end. The spring was fairy dry, or should I say, just damp mud.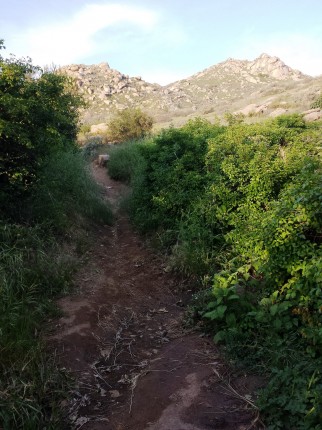 As I hit almost two miles, I stopped to admire the sunset. It was nice as the air was cooling and there was a light breeze.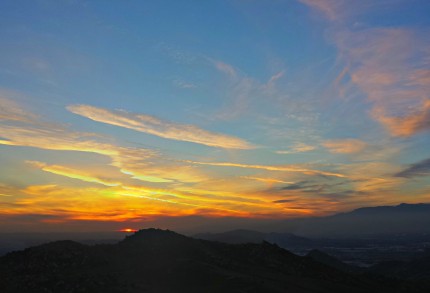 As for the trip down, it got a little dark. I used my red headlamp and could see the trail fairly well. I also could see my shadow on the trail the moon is a 64% waxing gibbous. My greatest fear was happening upon a rattlesnake. It was about this time in the evening that I happened upon a rattlesnake. I did not see him, I just heard him and slowly backed away. I got within about 2 feet of a 4 foot snake. I am glad he alerted me with a rattle rather than a bite. On this trip it was only the cottontail bunnies that would zip over the trail or on the side of the trail making a little noise to catch my attention.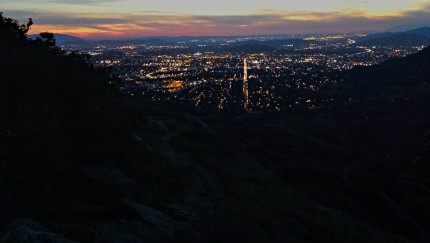 As for the hike, it was 4.25 miles in one hour and 43 minutes. Soon I will need to increase the weight of my back to increase the workout and build greater strength.
---
related post