I make a trip to the nursery a couple times a month for plants and supplies in the spring. On occasion when I check out I ask for a "bat guano infested bag of soil amendment". Most of the time they respond, you want "Bumper Crop" to which I reply yes.
Who would have thought I would be mixing bat guano in with the garden soil. Then again, I built a bat house almost 20 years ago and have never had a bat come and stay for a night. If I had a bat house full of bats, I would have a ready made supply of bat guano. I am sure Elizabeth would rather ride in a wheel barrow with a bag of bat guano infested bag of soil amendment as opposed to a wheel barrow of bat guano.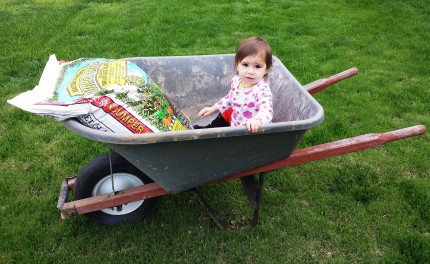 Today the Garden Queen and I planted a basil and a red bell pepper plant. We also planted a row of beets and a row of carrots. We will wait a month on plant the other two rows.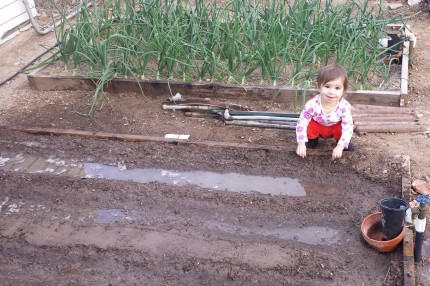 As for why I call her the Garden Queen, she is a lot cuter than a gnome. We also have a lot of fun playing in the dirt.
---
related post