This past weekend I got to spend some extra time with Elizabeth. There were several things on the to-do list. We cleaned up the garden, raked leaves, added organic material to the garden boxes and turned the soil over. This was all in preparation for planting the onions.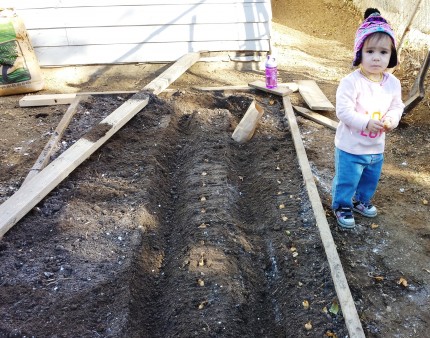 Last week we planted broccoli, brussel sprouts (this is a first) and sage. We needed the sage at thanksgiving so we pulled out the chives and put in the sage. We only used the chives once in three years, so it is gone. This is all for the winter garden. We just hope the freeze is not heavy this year.
Sunday afternoon we sat by the Christmas Tree. I read and Elizabeth rearranged the decorations. She had fun.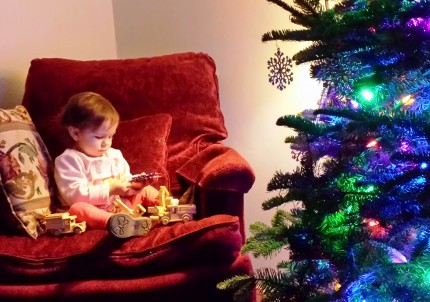 Frost of not, we headed downtown to walk around and look at the Festival of Lights. Lots of people. The line to go into the mission in and see the lights was extremely long so we passed on that. We found someone to snap our picture in front of the Mission Inn.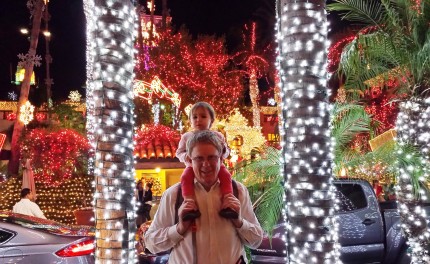 We picked up some kettle corn, sat on a bench and watched all the people walk by. It was fun and soon enough it was time to go home to relax and prepare for bed time. A phrase that in not dear to the little ones heart. However, life cannot be all fun all the time.
---
related post