Today I took off work early to see Jacob run his last Cross Country race in High School. First, I thought I would get an early start so I could be sure to make it there before what I thought his race time was. I had checked the schedule on the schools web site.
I got to my truck and looked at the keys sitting in the ignition through the window as the doors were locked. Luckily for me, Janet came to the rescue and my planning for an early start paid off.
As I was getting closer to the even i learned that Jacobs race start time was going to be an impossibility for me. I drove on through the freeway construction and traffic to finally get off the freeway. I took the highway to the east and was a few miles past any gas stations when my light went off an the bell chimed. Knowing my truck, that meant perhaps twenty miles at most. I kept on track to get to the race, which had started.
I arrived, found a parking spot and started looking around. Soon enough Jacob popped up out of nowhere. We talked and spent a few minutes together. We guided Emily in as she was on the same schedule as I was. I also sent Eric an address that he could put in his GPS to guide him to the race as well.
Jacob and I talked a little more and he was kind enough to pose for a picture with a smile. I actually got tree pictures in a row with a smile.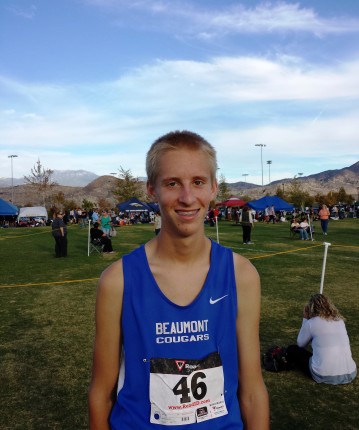 ---
related post