Today is the day that Jacob and I are heading to the Golden Trout Wilderness in the Sierra Nevada Mountains. First thing on agenda for the day was to pick up the recycling for the Beaumont Cross Country team at 6:30 AM at Jacobs residence. After the pick up it was off to Walmart for a few supplies and fishing licenses. I was just in time to catch a good sunrise over the 10 Freeway.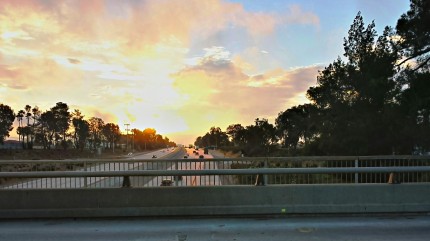 Several hours later I was back to Banning to pick up Jacob. We were traveling to the Blackrock Trailhead just outside the southern boundary of the Golden Trout Wilderness. About the only picture of the adventure that evening was one Jacob took traveling across the desert on Highway 395.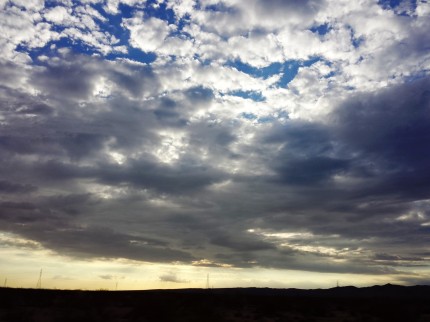 We arrived at the trailhead about nine in the evening and made out way about two miles in to Casa Vieja Meadow. We quickly set up camp for the night and turned in.
---
related post