A couple of days ago a friend told em he was hiking up to Jackstraw Springs today. I thought about going along and finally decided last night. The last and only time I was ever on the trail going to Jackstraw Springs was in 2011 during a training hike for an upcoming trip to Philmont Scout Ranch. Our youth navigator missed the trail sign for Johns Meadow, our intended destination, and lead us up into the snow on a dark Friday evening. Needless to say, we retreated down the trail to find a flat spot to sleep on that night.
As for today's hike, it was about 5 miles up and of course 5 miles back down with an elevation gain of about 2500 feet. It was a warm day and it was apparent as we set out that this is going to be a dry year for the San Gorgonio Wilderness. There were a few spots where there would usually be a stream this time of year and nothing was found.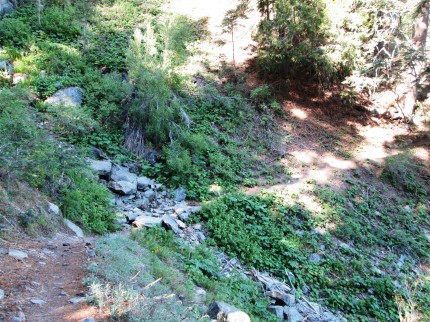 There were a few spots where the wildflowers were blooming. It was nice to see them.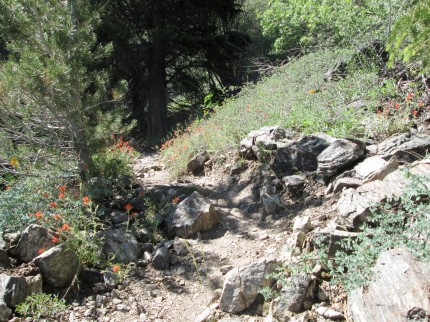 After almost 4 hours we arrived at the area of Jackstraw Springs for lunch. The ground was gradually sloping with some level spots. I may need to come back here on an overnight backpacking trip. We ate lunch and rested for a while.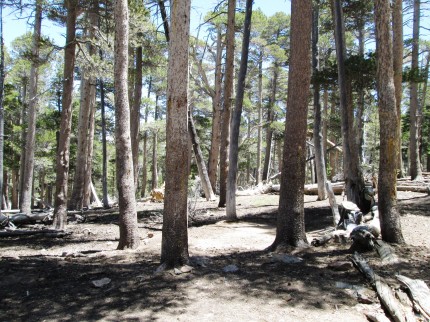 It was then off to see the springs. As we came into the area we noticed that it was not flowing lake it has in past years where there has been more moisture over the winter.
There were still colorful surprises if you looked around.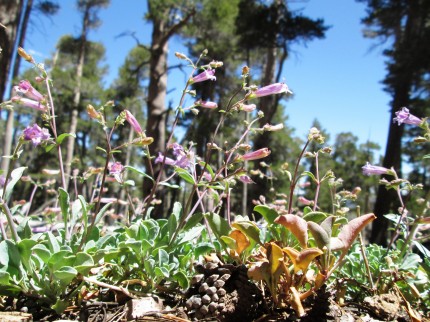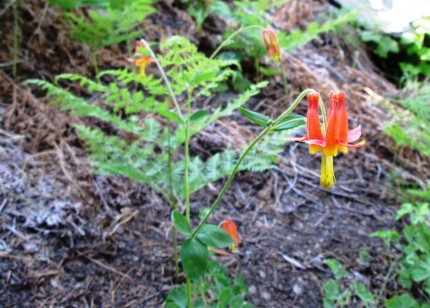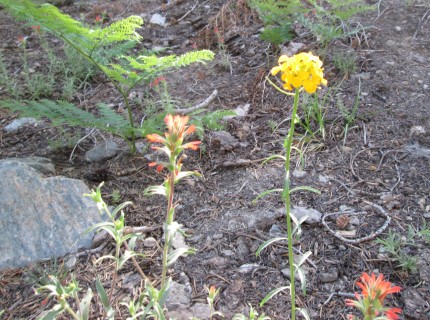 Of course there were other surprises. Like the thought of what sharp teeth those are.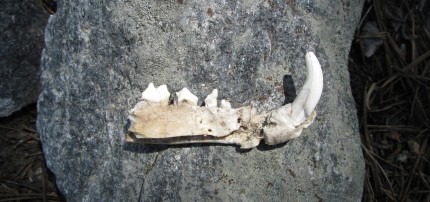 It was a great hike and it will be one I do again soon. Even if my neighbor thinks there are things out there in the wilderness that can eat me.
---
related post