There is this project that I have been putting off for several years. Os should I say, the project just over the fence. There have been these trees that started growing on the other side of the fence that I should have cut down a long time ago. Lets put the major tree at about 3 to 4 inches in diameter.
Then I did not live at this house for about 2 years and they got bigger. I returned and they grew every year and I said that I would cut them down next fall. They have just got bigger. They are in the utility lines. I canned the power company and they will trim the limbs that the lines touch. However, if the go through the tree it matters not.
If I was smart, I would have taken a before picture. The best before picture is from January of 2010 – two years ago. So when we started, there were two more years of leaves between the chain link fence and the neighbors garage.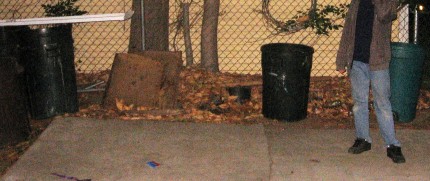 So after filling 10 normal size trash cans and going to the neighbors to load up their super size cans, which hold three normal trash cans, we cleaned up about 22 trash cans worth of leaves. The leaves were about two foot deep between the fence and the neighbors garage. How about a picture of some of the trash cans full of leaves.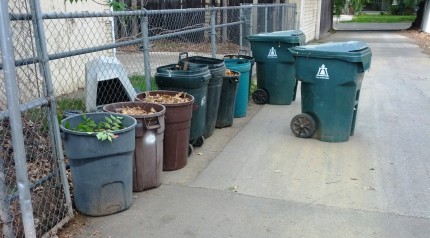 What is left is a clear workspace for a contractor to come in an remove the trees. No more leaves, no more of the seeds that drop and get into everything, and no larger cracks in the cement. You can see the darker areas on the tree trunks that have not been bleached out by the sun by being covered with leaves.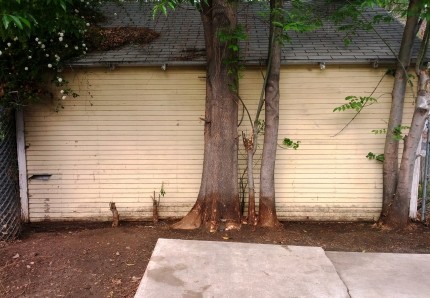 There will be an update post sometime in the next two weeks when the trees are gone and the fence is back.
---
related post