Today one of my coworkers and I decided that we needed to have an afternoon meeting out of the office. Goals, technique and staying on target were some of the topics of discussion. Relaxing and breathing along with squeezing of the trigger were important topics as well.
For this outing we had Jacob, my youngest son come along. He started out with the Browning 22 Semi-Auto while I worked out some long range planning with the Remington VTR. Jacob then tried his hand with the Ruger Mark III Hunter while I took in a little practice with the Smith and Wesson M&P 45. We both took a few shots of nostalgia with the Ruger New Vaquero in 45 Colt.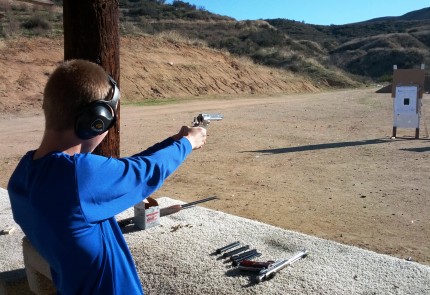 There was also a little action from my coworkers 410 shotgun. The one his grandfather once owned. Lots of lead was sent down range and we had a great day at the range. Jacob had a good smile on his face. We will need to set some new goals for continued relaxation sessions.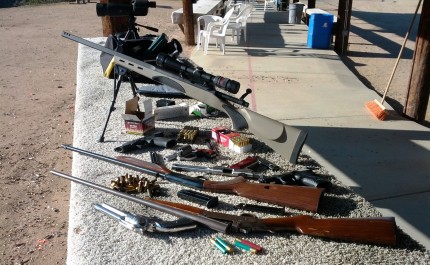 ---
related post