Wanted to go to the shooting range today because there was nothing on the calendar on the sportsmen's club website. I needed to take a buddy so I sent Emily a text to see if she wanted to go. She did and was here at 8 in the morning to make the trip. I was surprised to see the gate open. When we arrived, a lady cam over to tell me the range was closed due to the Ladies Shoot. I asked if it would be alright if my daughter participated. The answer was yes.
Emily had a safety briefing before she went to the firing line. First she shot a Browning semiautomatic in 9 mm. Most of the ladies were shooting .22 rim-fire pistols. Emily's first pull of the trigger and she jumped. It was louder than she expected. After several rounds downrange her groups began to tighten up a bit. I just sat there an kept quiet as there was plenty of experienced help to give Emily guidance.
Next on the agenda was some .38 special trough a revolver. She shot several rounds and then took a break.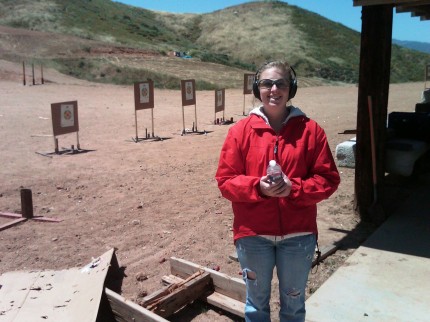 Emily then had the opportunity to shoot some .22 rim-fire. She had a coach sitting next to her as her groups tightened up even more. I went to the lower range and sent some lead into paper and returned to find Emily still sitting there trying to keep all her shots the a 2 inch circle. Ten by ten she kept going. Up until about the last second before we had to leave so she could get to work, she kept sending lead downrange.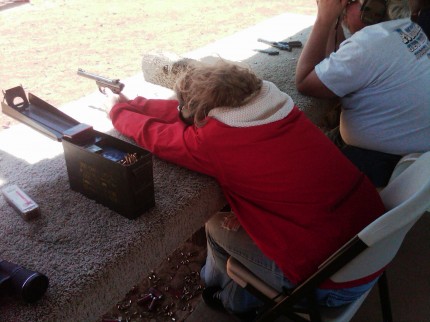 I thought the day was gong to be a bust due to a activity at the range. As it was, Emily really enjoined herself and she wants to go back soon.
---
related post