At work a few of us are excited to see lunch time come. We quickly eat lunch and then head outside. As for the lunch itself, I have learned to subsist on Lean Cuisine and other sub 350 calorie lunches. This type of lunch does two things. One, I have lost 10 pounds in the last month. I want to lose more and I do not think it will be a problem. Secondarily, it does not take much time to consume low calorie meals.
As for the outdoor activities, some of the people go for a walk and a couple of us throw a little lead down range. This activity has been a lot of fun. I started out with a CO2 powered BB gun that was fairly accurate at 25 feet. It is a blast to shoot and a good way to work on sight picture and trigger control. I have seen an improvement at the range and going through 1,500 BB's is much less expensive.
As with many things in life, there is always more. Soon a RWS LP8 break barrel high velocity air pistol in .177 caliber was in hand. If that was not enough, Sheridan C9 pump – Blue Streak – pellet rifle was throwing lead, .20 caliber lead to be exact. Things really get going with the Benjamin Discovery PCP rifle in .22 caliber More will be written on each of these later. We have moved back to 50 feet and the evidence of fun is shown below.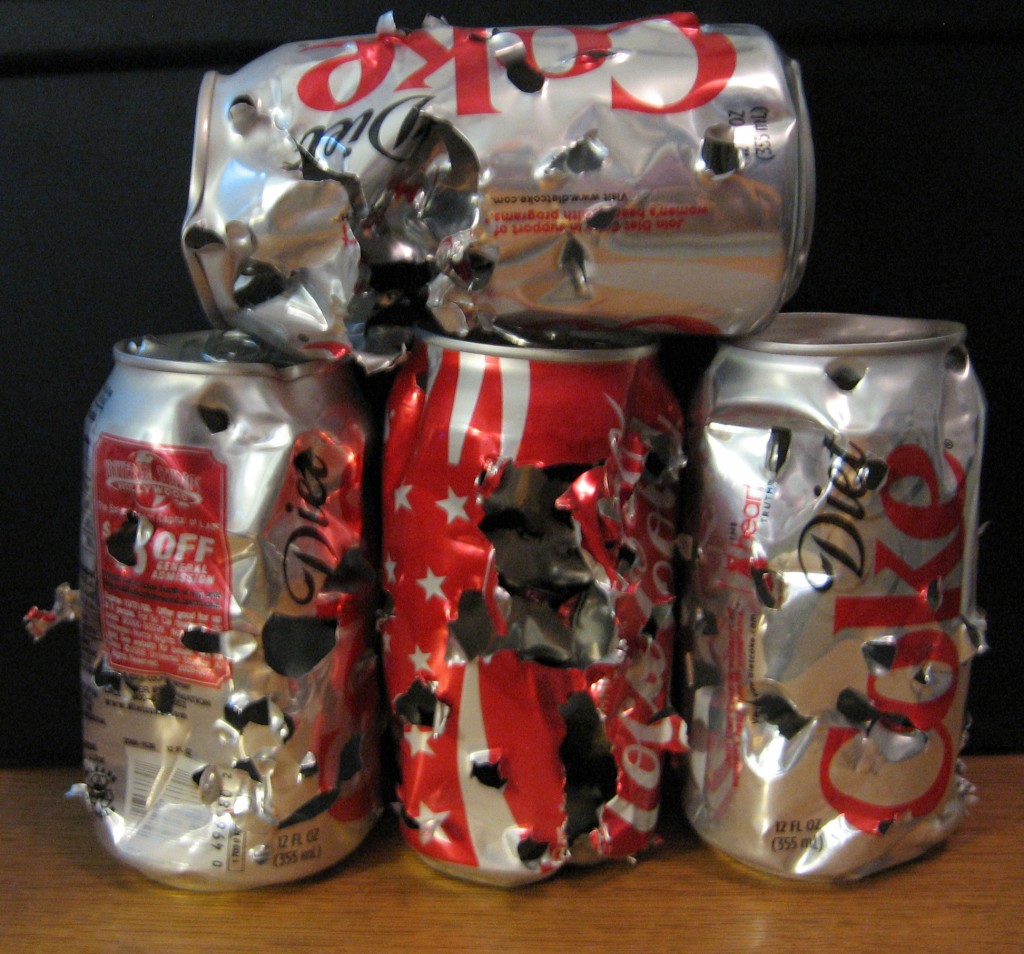 ---
related post